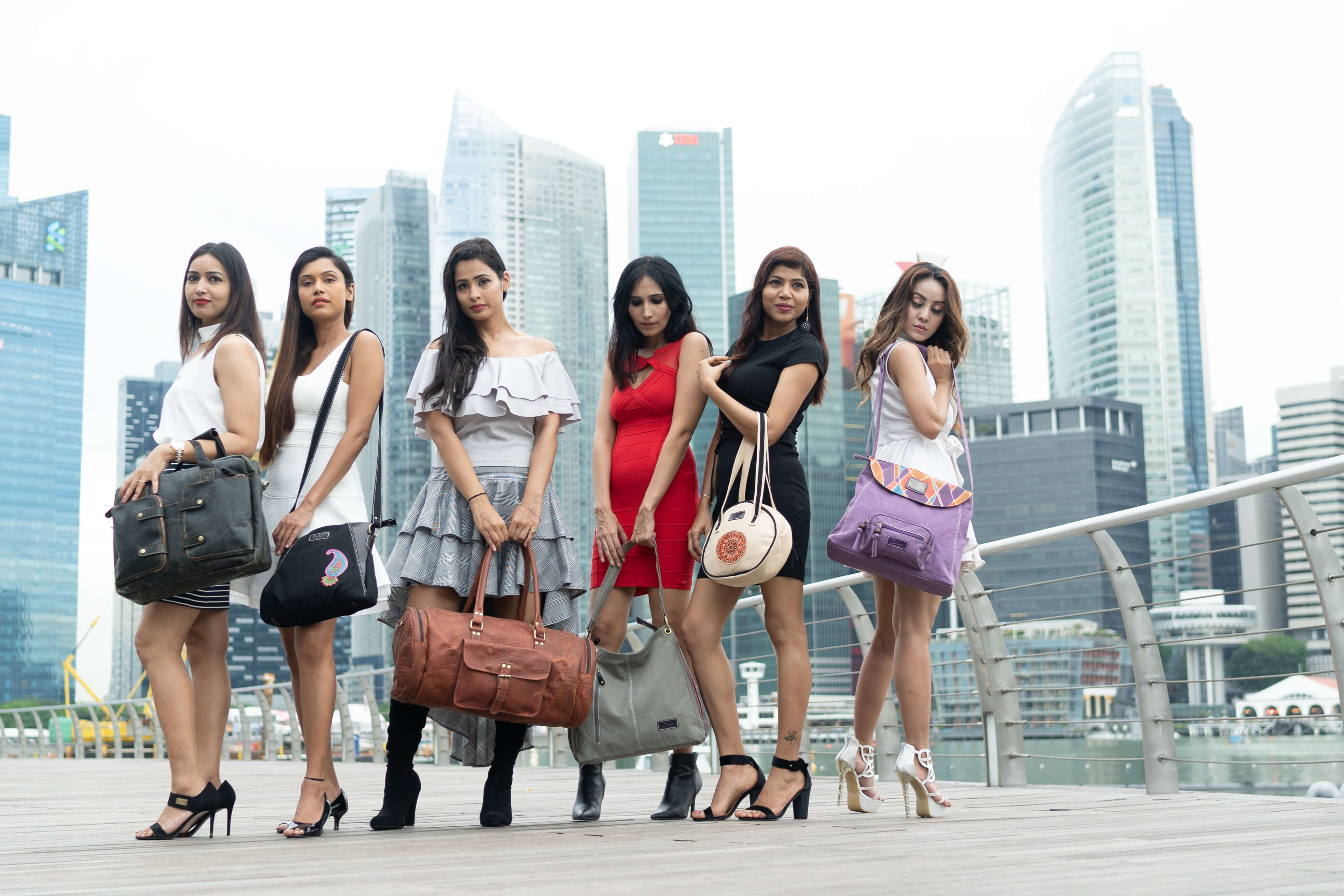 A famous actress Coco Jones once said, "When I want to treat myself, I will almost always get myself a new handbag", since then this quote is immensely popular among women of all ages and of all nations. A handbag is the only accessory that can alone give a full complement to your outfit. Also, did you know that a handbag can define and flatter your shape almost as much as the right pair of jeans or a top? Yes, you read it right, the right handbag can flatter your shape if the size of the handbag you carry is in proportion to your figure.
However, with endless options of handbags available, it isn't always easy to pick up the right size of a handbag to suit your style and complement your look, so here we have a few easy-to-follow tips for finding a bag that's in proportion to your figure, body shape and of course your own style and to your surprise, it won't just knock off pounds visually but it'll also polish up your style in a flash.
Tip 1: Carry to compliment your height
Your height and the size of your handbag must complement each other to bring that stunning look you deserve. Therefore, it is highly recommended to follow the height factor while choosing your next handbag. For the short height (below 5.2 inches) it is not recommended to get big and very big handbags. Huge handbags look out of proportion to a petite woman and make you look even smaller, so it's best to avoid them in favor of medium- to small-size bags. Contrary to this, if you are tall, go for a long and a bigger-sized handbag to flaunt your height and get that stunning look. Leather tote bags can be the best option to be specific.
Tip 2: Match your need with your style
Handbags are no doubt a fashion accessory but first hand, they are for the need to carry our stuff along with style. So, before selecting ask yourself first, whether you need a daily carryall, a desk-to-dinner tote, or a shiny clutch to a party dress? Based on your needs, your carry stuff will vary and once you decide the occasion or purpose, you are half done. Any occasion that requires less stuff to carry can have a small to medium size handbag and if you want to double complement your height, try carrying a sleek but longer size to complement a taller height. For a short height and more stuff, a medium-sized rectangular handbag with more compartments can solve the purpose.
Tip 3: Body shape & Handbags
For a tall, slender, and athletic body, recommended handbags are the ones that can be carried under your arm, satchels or top handles would go well and make you look curvy. You should avoid long slings, and these would accentuate long legs.
For the ones with heavy bosoms and bigger hips, recommended bags would be structured bags with top handles and satchels. You should avoid small slings as these would make you appear bigger.
For girls with broad shoulders and narrower hips, recommended handbags are? Crossbody slings. Yes, you guessed it right!
For women whose hips are much wider than the upper part of the body, you should try chest bags, clutches, or totes that you can carry under your arms. Again, avoid crossbody slings.
Finally, if you have that perfect figure, everything would look good on you. Just keep in mind the size proportion, taller women should carry large bags and small ones should carry smaller bags.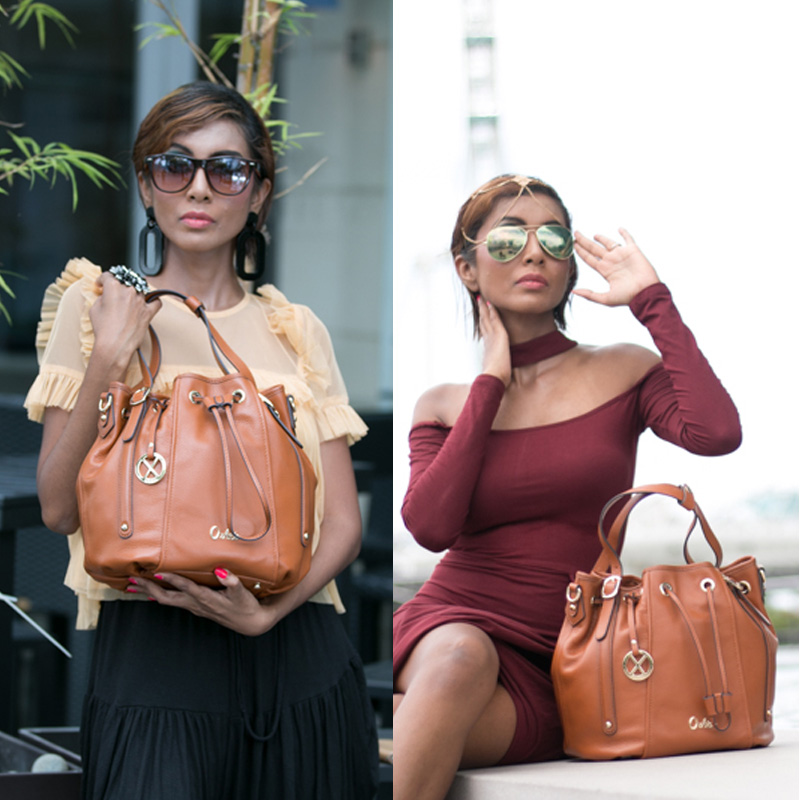 Tip 4: A few other tips for choosing a handbag
I strongly recommend buying bags made of leather as they age gracefully and last much longer. You may be banking on that studded evening clutch that matches with the stunning dress you bought for the special evening. If the bag is made of PU or synthetic leather, it can give you surprise peels if lying in your closet for a month or two. It can be a real bummer and I have faced it a few times before I decided to say NO permanently to PU bags.
It's worth spending a few bucks extra to get that peace of mind. You don't have to spend huge amounts to get a leather bag, there are many brands that offer leather bags at reasonable prices. Click HERE to find about one such brand that's leather bags for less and their bags are equally trendy.
So for your next handbag you are planning to buy soon, don't just be tempted by trendy shapes but go for the one that complements your look to the best and suits your requirements as well. With the right choice of a handbag, you are going to love yourself more and more...