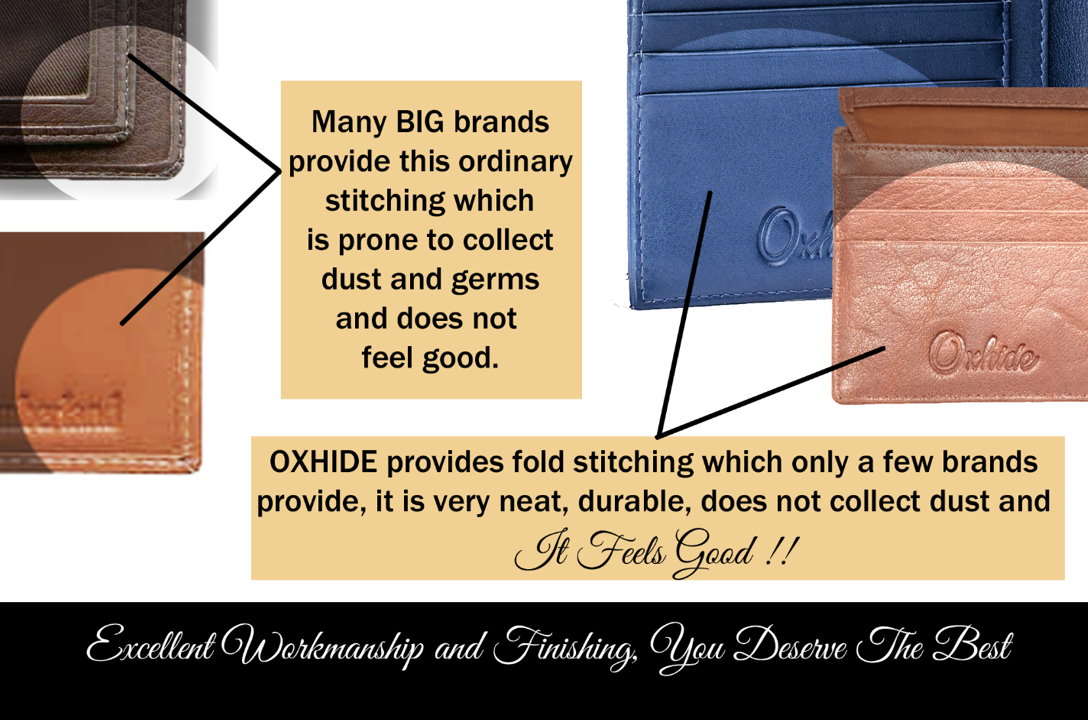 A wallet either for a man or woman is an essential accessory which most of us carry as soon as we step out of our house. That means we carry it for good eight to nine hours every day. Thus, selecting a proper wallet can help you organize better, makes you efficient and look confident.
Your wallet should be made of what material
This is an easy one to answer as there are no if and buts in it. The answer is LEATHER. If you keep something close to your body, the material should be sweat absorbing and leather is only one such material which fits this requirement. Another material that is suitable to some extent is high density canvas with leather trims.
You should only select leather wallets where leather is either top grain or full grain. You should avoid leather types like – Split leather, PU Leather, Saffiano, and Suede (it gathers dust). And you should avoid them at any cost.
How would you know if its top grain leather or full grain leather – Ask the salesman. Read about the brand on their website.
Stitching of leather wallet
A good wallet will have neat and straight stitching. And some very good ones will have FOLD stitching, where edges are folded inside. FOLD stitching is better as no edges means it will not gather any dust and it gives a very neat and luxurious look to your wallet.
Refer image to below to observe the difference.
How much money you should spend to buy a quality leather wallet?
From my experience a decent wallet should cost you (even in supermarkets) about 30 dollars. If someone is selling below this price, he is either selling at loss or not selling you the good quality. Good quality ones can cost $50 to $90. If you are paying above $100, you are paying only for the brand and marketing, not the quality.
It makes money sense to invest 30$ at the least in this indispensable accessory. If you spend less than this, chances are you would be shopping for it again in 3-4 months. A good quality leather wallet can easily last 4-5 years or more if used appropriately.
What type of leather wallet you should choose?
Wallets come in myriad of shapes, sizes and types. To select the right one, you need to identify your requirement – how many cards you need to carry? Do you need one with coin pouch or without coin pouch? Do you need an additional zipper on top?
I suggest that you should not carry too many things in your wallet, stuffing it too many things would make it bulky, and its weight be felt the whole day. Just keep the necessary things. If you have too many cards or lot of coins, use another card holder or coin pouch for this purpose.
I have listed below different types of wallets and you can select the one that suits your requirements.
Minimalist Wallet: This is for people carry least number of cards usually not more that 4 or 5. It is thin and snugs in easily into your pocket.
Bifold Wallet is the most commonly used wallet. It comes in many variants like additional flap in middle to carry additional cards. Other common variant available in market is with coin pouch or without coin pouch
Trifold Wallet. This is a compact wallet with three folds. This usually do not have coin pouch.
Wallet with detachable card holder
This type of wallet has a detachable cardholder. You can keep the most necessary cards in this 'detachable card holder'. You can carry just this cardholder when going on a short trip like a morning walk. You can attach it again to the main wallet when going out for shopping or for work.
Wallet with detachable card holder 1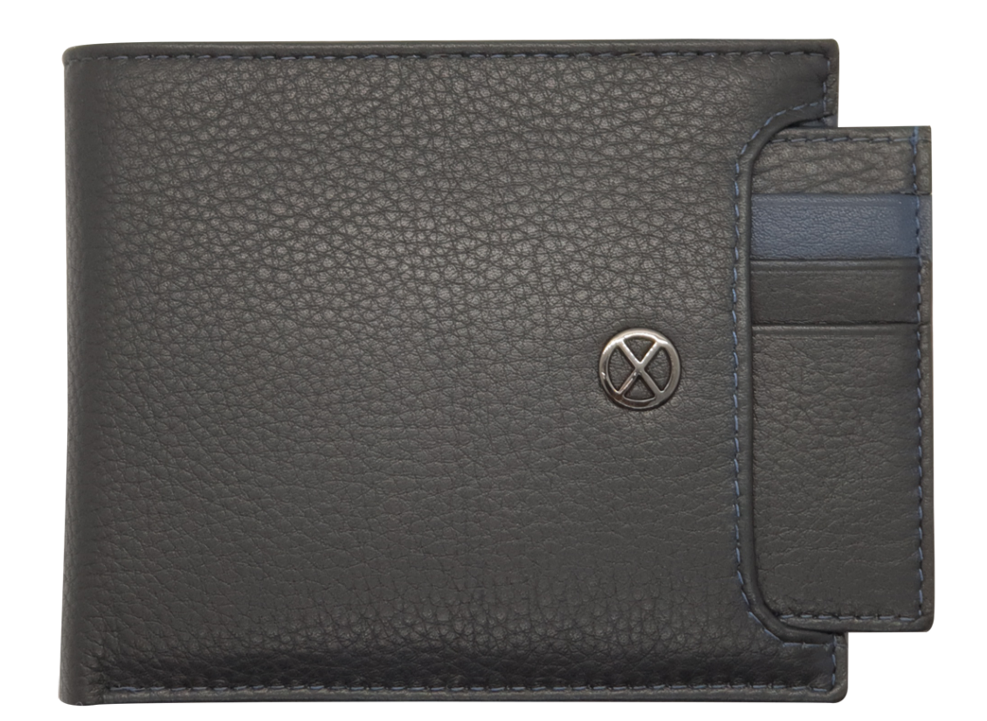 Long Wallet. This wallet is long about 20 cm or longer, its cash compartment is folded, essentially for people who have to keep wads of cash.
Wallet with RFID protection. The advent of contact-less payment methods has given thieves an opportunity to steal. They can stand near and steal money from your cards inside the wallet.
Check this Youtube video to know more. https://youtu.be/CdC91ziUkUw
Many brands now give this built-in RFID protection in your wallet. This is good but a little annoying as well as it blocks your other cards like MRT card or Home or Office card.
Some brands provide a detachable RFID card, which when placed along with your cards, protects your cards. But when you no longer need the RFID protection you can just take the card out of the wallet, for example when traveling you can insert the card and make your wallet RFID protected.
Hope you find this article useful. I have been associated with the leather industry for the past decade. You can follow my blog to get more information on leather and leather products.