PRODUCT DESCRIPTION
Finest quality vintage oil Leather sleeves in Brown colour.
It has magnetic closure.
Suitable for keeping IPAD Mini /IPAD /IPAD PROS / MACBOOK AIR / MACBOOK PRO / many other tables and laptops for various brands.
Use below Table to select the appropriate Model for your Laptop or Tablet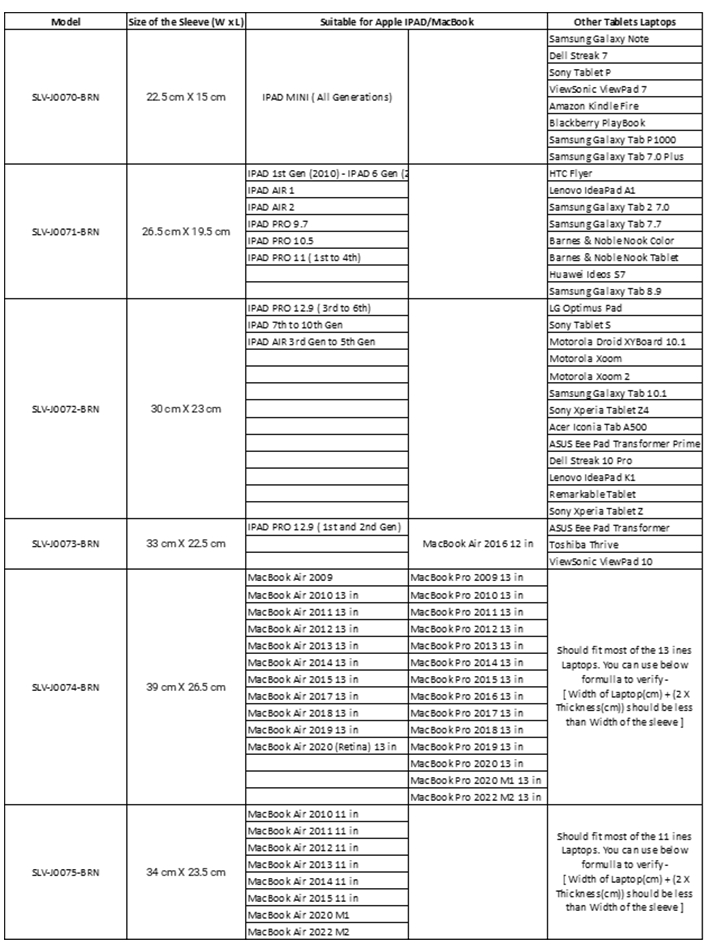 If you dont find your Laptop or Tablet model in above table. Please use below formulla to select the model
[ Width of Laptop(cm) + (2 X Thickness(cm)) should be less than Width of the sleeve ]
MATERIAL
Made of premium quality full grain cow leather. Its very exclusive leather which is soft and durable. It recommended to poilsh the product every 3 months.
LOCAL BRAND
Over 60000 products have been sold in Singapore
EXCHANGE
Oxhide offers hassle free refunds and exchanges, use Chat Now option to initiate the exchange.
WARRANTY
Backed by Oxhide's brand promise to provide premium quality products at reasonable prices.
Scratches, stains etc are not covered under warranty.
Visit store for any warranty claims. Proof of purchase is mandatory for any warranty claims.
Leather is developed from natural resources , each hide of leather has its unique characteristics and can never be uniform.
Slight blemishes indicate originality and should not be considered defects.